常规价格
$179.00 USD
促销价
$165.00 USD
单价
单价
销售额
售罄
This style may require sizing up. For a perfect fit we recommend to measure your foot, reference the size chart, or try them on by printing a template where provided.
*SALE items can be returned for a full refund minus $12 fee for a return shipping label.
Eco Friendly Natural Materials

grounding-earthing
Designed to Slip On and Off
DESCRIPTION

Bright and playful is making a comeback! This cheerful yellow creates a modern, playful vibe that is sure to brighten up your day. Crafted using a super soft suede leather that requires little to no break-in. They wear equally well with darks or lights. They feature a wide toe-box and zero-drop design to ensure a perfect, natural fit and a healthy gait. These classic grounding slip-ons are handmade with natural materials that only get better with time and wear. Stay grounded.
FEATURES

All Natural Renewable Materials
Proprietary clay paste instead of synthetic glues
Barefoot design - Wide toe box and zero drop
Premium Suede upper
Vegetable tanned leather throughout
Fully lined with natural soft leather with our clay barrier
Water Buffalo leather insole & outsole
Minimizes odor and disperses sweat
Wear them with or without socks
100% Copper Rivet conductor
Grounding - Earthing
100% Cotton waxed thread
Durable construction
Note: Our leathers are naturally dyed. Colors may vary slightly from pair to pair & from the images you see on the website.
SHIPPING & RETURNS

Under-groundz members get FREE domestic standard shipping and returns in the US on every order. Every time. sign up

SALE shoes purchased during a sales period CAN be returned for a full refund minus $12 fee for a return shipping label.

Visit our Shipping & Returns page for more details.

SIZING & FIT

Clays should fit snug, even tight at first as they will stretch. They will "break in" and take the shape of your feet within days to a few weeks depending on frequency of wear.

| Size | US | EU | Insole | |
| --- | --- | --- | --- | --- |
| 36 | 4.5-5 | 35-36 | 22.9cm | |
| 37 | 5.5-6 | 36-37 | 23.3cm | |
| 38 | 6.5-7 | 37-38 | 23.8cm | |
| 39 | 7.5-8 | 38-39 | 24.5cm | |
| 40 | 8.5-9 | 39-40 | 25.3cm | |
| 41 | 9.5-10 | 40-41 | 26.0cm | |
| 42 | 10.5-11 | 41-42 | 26.9cm | |
分享
查看完整详细信息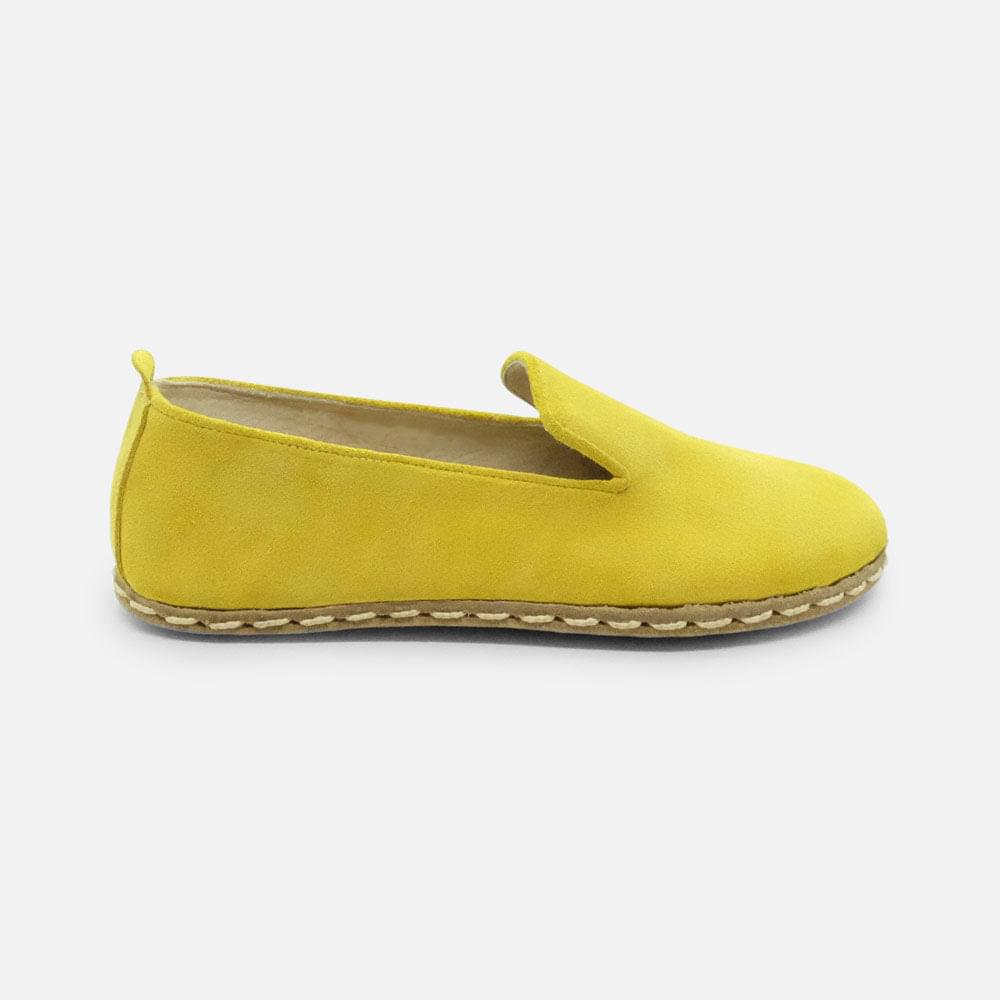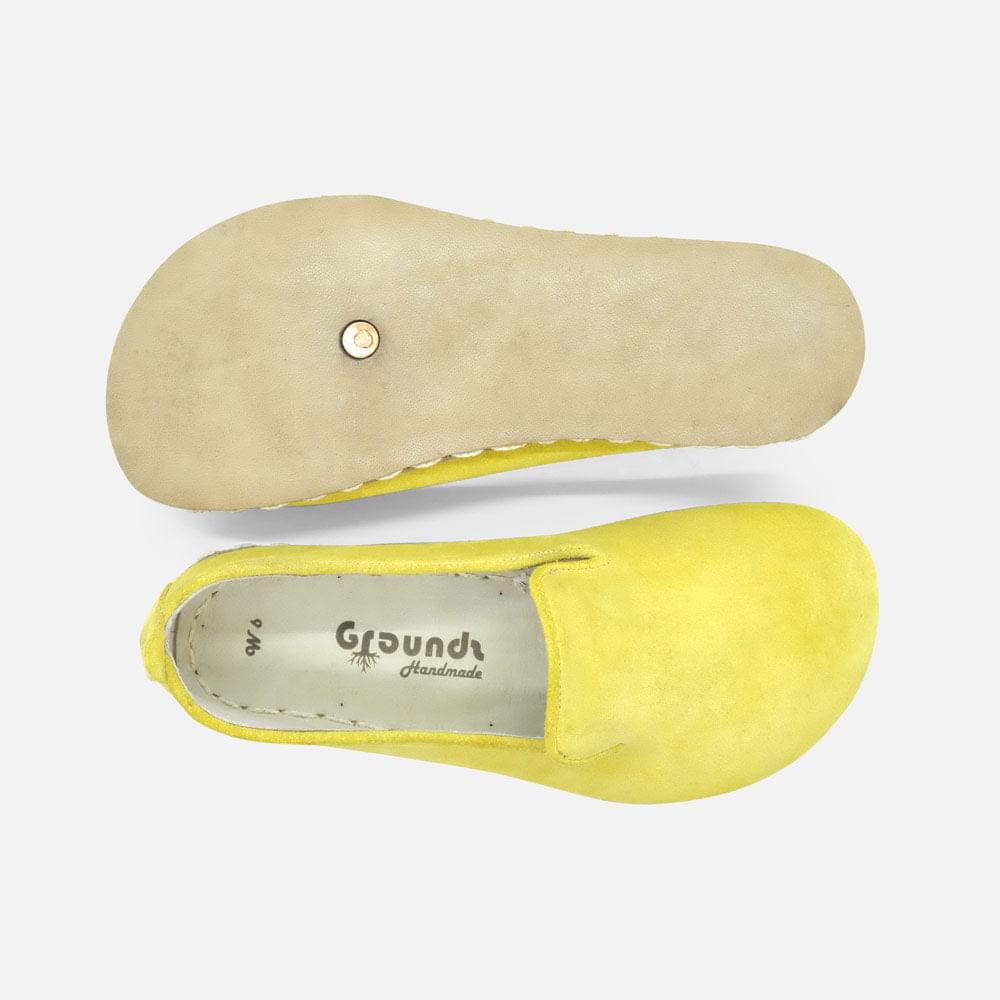 GROUNDING COPPER
Copper is highly conductive, durable and antimicrobial and is attributed with many health benefits. The copper rivet we use in our shoes acts as a conductor of electron flow from the earth to your body through the soles of your feet. Our unique leather sole allows for increased conductivity. The moisture of the outdoors and perspiration from your feet will increase the sole's conductivity over time, making your leather soled Groundz the ideal grounding shoe.
ZERO DROP
"Zero-drop" non-elevated heel for proper posture, and a safer, more natural gait. No arch support to strengthen foot over time. Minimal naturally molding sole for added comfort without compromising foot stability. Feel the ground.
WIDE TOE-BOX
We have designed our shoes specifically with the natural shape of the foot in mind. A wide toe box lets your toes spread, grip better and relax when needed. Barefoot shoes that are foot friendly and foot shaped!
ALL NATURAL MATERIALS
We use natural materials throughout - Sustainably sourced Eco-friendly leather dyed using chrome-free, water based and nontoxic vegetable dyes; Natural clay adhesive instead of synthetic glues and beeswax soaked cotton thread tying it all together. Respectful to the environment and to the health of the wearer.
Customer Reviews
12/10/2021
Sherie S.

United States
Shoes that let your feet do their thing.
These shoes are great. I only want shoes with zero drop and a straight big toe space, shoes which allow room for the toes rather than scrunching them into a pointed shape. I find the Chic Clays completely comfortable, even for walks on concrete. They encourage a relaxed gait rather than a rushed one. They are the most comfortable shoes I own for home and for walking distances under 2 miles, even with no arch support and perhaps a 3/8" leather sole. I mostly wear an 8, but the shape of these shoes allows the feet to do their thing, so I ordered both an 8 and a 9, thinking I would choose one and return the other. The 8 fit very close to the edge of my big toes, yet I can walk a couple of miles on cement in them with no problem. The 9s work best with thick wool socks which I wear when it's chilly, so ultimately I kept both the 8 and the 9. Although the 9s are quite roomy, for some reason they don't fall off. I'll buy another pair of size 8 Chic Clays for summer because my feet don't sweat in leather, especially if the shoes fit right.